Ever wonder what Fish look like on your fish finder? In this video Tim explains what to look for and breaks down the basics of today's Sonar units. Understanding your sonar unit, the transducer, and "Cone Angle" is very important to painting a complete picture below the surface.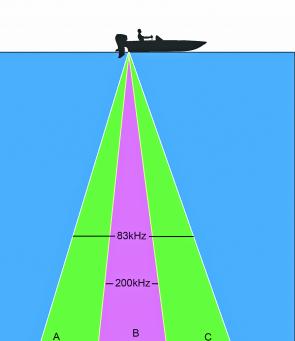 Today, most sonar unit's default frequency setting is 200kHz (Purple Beam). At this frequency, the bottom area that the sonar cone is covering is approximately 1/3 or 33% of your overall depth. An easy number to remember is at 30 feet deep, your sonar cone is scanning 10 feet wide. Another example - at 15 feet your sonar is scanning a 5 feet cone. In a later video we will explain how to change and adjust these frequencies.
Here is the gear Tim is using...
Unit- Humminbird Solix 12: http://bit.ly/2pAkXr2
Mapping- Lakemaster Chip: http://bit.ly/2wAZ8ZJ
Glass Cleaner- Peregrine: http://bit.ly/2wJgRP1
Precision GPS Antenna: http://bit.ly/2LUgR38
Budget-Friendly options...
Humminbird Helix 5: http://bit.ly/2fsOu1I
________________________________________________________________
Need Apparel? Tacticalbassin Gear is in stock! Get your hats, Hoodies, and sunshirts by emailing Tacticalbassinapparel@gmail.com